The adoption process explained
In this section, we have outlined the steps to becoming an adoptive parent with Together4Children.
First steps – initial visit
One of our social workers will arrange to visit you in your home. They will spend time with you discussing adoption at more length.
They will need to explore some details with you about your background, health, home and work life.
You can then make a decision about whether to proceed further and we will invite you forward and ask you to complete a Registration of Interest.
What does the assessment process involve?
There are two stages to the assessment process.
Registration, Checks and Training
This phase of the adoption process typically takes up to two months. During Stage 1, we'll undertake various background checks.
In addition:
We will ask you to supply us with the details of people who can act as a personal reference and can comment on your suitability to adopt. We will ask for a combination of friends and family references.
You will have a medical with your GP and we will consider your physical and mental health and lifestyle-related issues.
We will need to know of any specific health issues you have in order to understand what impact these could have upon parenting a child.
Everyone's journey to adoption is unique so if you have any concerns it's worth having your questions answered.
We will ask you to attend training designed to support you in developing your understanding of the backgrounds and needs of children for whom adoption is the plan and the support available to you with the adoptive parenting task.
Once you have completed your preparation and providing the basis checks are okay, you'll be invited to the next stage of the journey.
Assessment and Panel
This is the main part of the process where a social worker will spend time with you and get to know you better. The social worker will visit you at home on a number of occasions to complete a Prospective Adopters Report (PAR).
The social worker will also undertake visits and talk with the people you have identified as your personal references.
The assessment includes looking at your life story and your family history. If you have children at home, the social worker will also need to get to know them and understand how they feel about adoption.
Your support network is important when starting your adoption journey and we will talk to you about this as part of the assessment process. As part of your preparation to adopt, we provide workshops for family members and friends.  This is so that they can learn about the needs of adopted children and the ways in which they can provide you with emotional and practical support once you have a child or children placed with you.
Once your assessment is completed, you will receive a copy and we invite you to make any comments about it. We then present your assessment to the adoption panel, which you are invited to attend. Your social worker will attend with you to provide support.
The adoption panel will consider all the information gathered during the assessment process and make a recommendation on your suitability to be an adoptive parent which is then passed to the Agency Decision Maker (ADM) who will make the final decision, taking account of your assessment report and the panel recommendation.
What Happens When I'm Approved As An Adoptive Parent?
Once you are approved to adopt, we will continue to work closely with you to find a child or children who could be part of your family; we refer to this process as matching.
For many adopters this process happens quickly but some may have to wait slightly longer for us to identify the right child or children for you.
As an approved prospective adopter, you will have access to support services including:
All social workers involved with the child, as well as their current foster carers (if applicable) will be involved in helping get the right match.
We will also involve you right from the start!
Support For An Informed Decision
All of this will support you and help us make an informed decision about progressing with a proposed match with a child.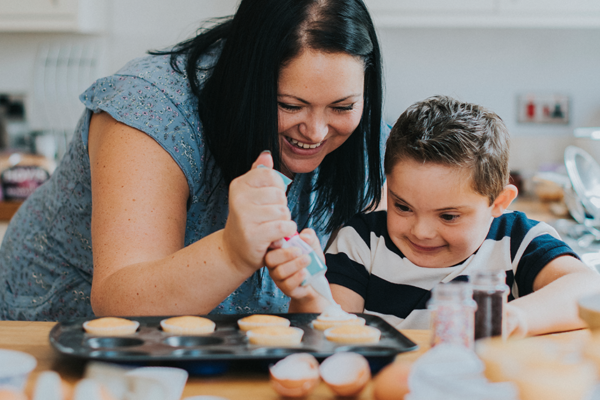 If you and the social workers involved with you and the child want to progress with the match, this will be presented to the adoption matching panel, who will make a recommendation about the proposed match. The agency decision maker from the child's local authority will make the final decision about the match taking into account reports presented to the adoption matching panel and panel recommendation.
Once we have agreed the match, we will plan a period of introductions with you and the child during which time we will introduce you to them as their adoptive parent(s) and you will have the opportunity to spend increasing amounts of time getting to know them. The timing and length of introductions varies depending on the needs and age of the child.
Once a child comes to live with you, we will continue to visit and support you. When the time is right, we will help with completing your application for an Adoption Order. You can apply for this after the child or children have lived with you full-time for at least 10 weeks. Once you have adopted the child you will have the same rights and responsibilities as if the child was born to you.
The majority of children who are adopted have some form of contact with their birth families throughout their childhood. The most common form of contact is post-box.
It usually involves the exchange of letters, cards and sometimes photographs between adopters and their child's birth relatives. The post-box service will keep your surname and address confidential, whilst allowing you to maintain correspondence with your child's birth family throughout their childhood. Post-box arrangements will have been made to meet the needs of your child.
Post-box arrangements have many benefits for the child.  It can aid their sense of identity and understanding their past.  It helps to reduce feelings of loss and rejection for the child and can help when supporting them to address feelings of confusion.
Children often have questions about their birth family; contact reassures them that their birth parents and birth family are well. It has advantages for adoptive parents too. It provides important information that might not have been available at the time of the Adoption Order and it can help dispel any myths around the birth family and prevent 'fantasies' by the child as they grow up.
Post-box arrangements may sound daunting, but we are here to support and offer advice and guidance at every stage throughout a child's life.
Most frequent questions and answers
Subscribe to our newsletter
Why not get all the latest information from Together4Children by signing up to our newsletter?